Rogill Education Consultancy Presents:
The Students Study Skills Programme (SSSP)
THE STUDENT STUDY SKILLS PROGRAMME CONSISTS OF: • The 6 secrets to successful studying. • An Introductory Video Training Clip • 1 Video Training Clip Per "Secret ". • 1 Rating Template per Secret.
The Programme is designed to support any student in the development of sound studying skills through an "Individual Tuition " process.(i.e. Viewing of the 6 supplied Video Training Clips).
Price Per Pack

1 - R275.00
5 - R1250.00
10 - R2250.00
20 - R4000.00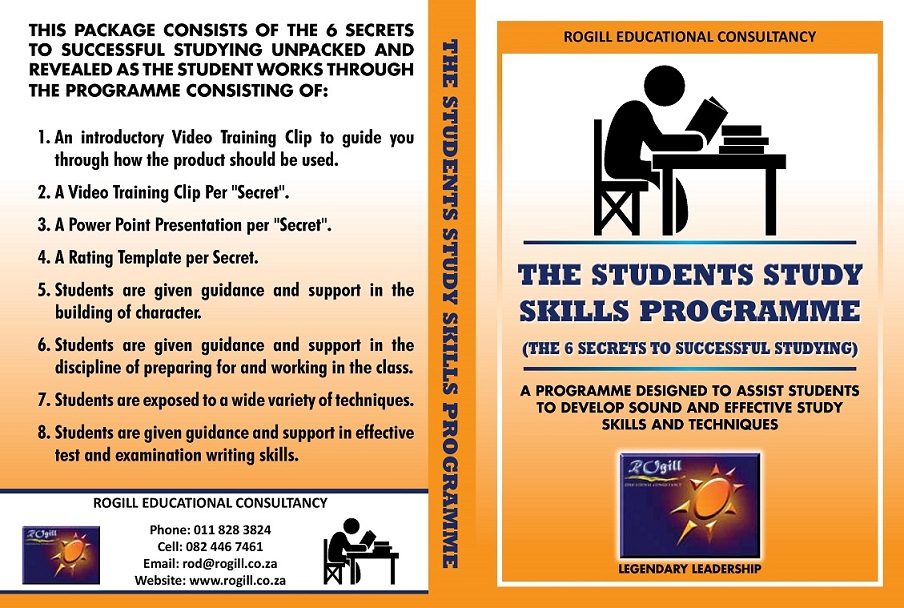 ---
Watch The Short Introductory Video